The Kinards were kind enough to include Martha and me at their 41st-anniversary lunch yesterday. Kevin "The Boss" Kinard hosted the event at his restaurant. It was a fantastic way to beat the heat.
Here's Martha with Ken and Jen's latest addition, Spencer.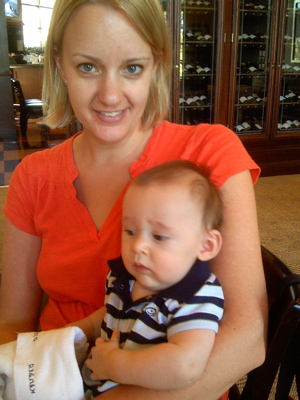 Here's the whole assembled lot.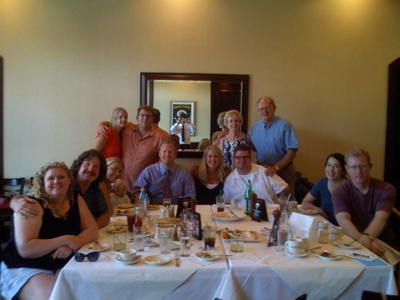 Here's Kevin and Sarah's little girl, Madison (I think she looks like Aunt Kris's baby pictures).